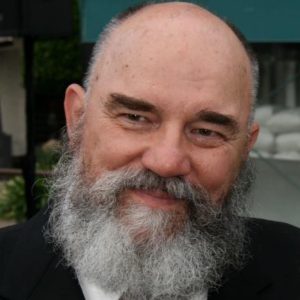 Lake County Democratic Party endorses Larry Allen – candidate for the two-year seat on the MUSD Board of Trustees
Larry Allen is a long-time Cobb resident, a retired MUSD teacher of 35 years, and an involved community member. He coached football and wrestling at the high school for several years. Additionally, he served on the California Teachers Association's Board of Directors for 11 years as a representative of 9 counties in Northern California, including Lake County. Allen raised his family on Cobb, and his kids attended Middletown schools from kindergarten through their graduation from Middletown High School. Allen has served on the Middletown School Board for the past four years, and is currently serving as Board President. His priorities as a Board member include attracting and retaining excellent staff; delivering a top-notch, well- rounded, and inclusive education to all MUSD students; and drawing on staff and parental input, as well as the experience and knowledge of the current board and superintendent, to make the wisest decisions for the district moving forward.
"My experiences in the classrooms, in the athletic arenas, and as a teacher advocate give me a unique perspective of the workings and priorities of schools. It's a given that the highest priority is to best serve our students, but let's remember those in the trenches day in and day out. If we forget our educators, or put them on the 'back burner' we might lose them to other districts. To recruit and retain the best and brightest we have to place them above 'stuff'."
"I believe my kids got a wonderful, well-rounded education here, and I believe that we are on track to deliver the best education Lake County has to offer," Allen said.