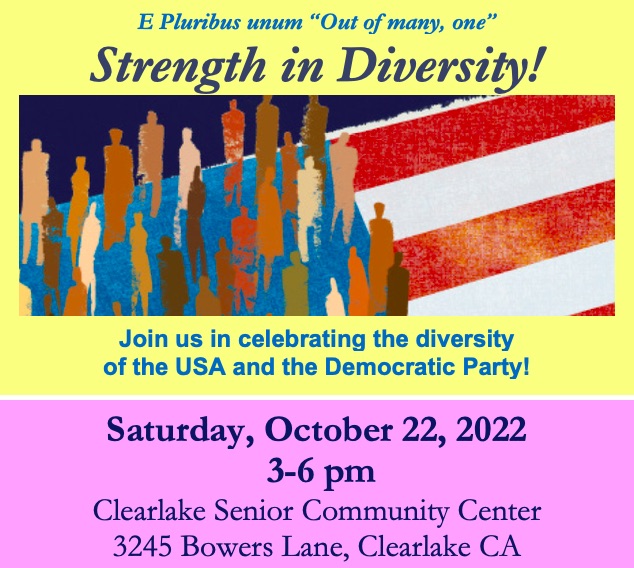 The Lake County Democrats' Annual Fundraiser is back IN PERSON!
Come join your friends and neighbors on October 22 at the Clearlake Senior Center from 3-6pm
Our theme this year is STRENGTH IN DIVERSITY, celebrating our national motto "E Pluribus unum" (Out of many, one)
Join our elected representatives at Federal, State and County level, including local candidates who won their June primary (Susan Krones, Patrick Sullivan and Charise Reynolds) and meet other local candidates who will be on your ballot in November. Enjoy a southwestern BBQ meal, and come ready to support your local party by participating in the fabulous DESSERT AUCTION, with our very own State Senator Mike McGuire again serving as Auctioneer!
click on Act Blue link to donate online:
https://secure.actblue.com/donate/2022inpersonfundraiser
to order by mail, please print this form and mail to our PO Box as directed on form:
2022 mail form – Democratic Party of Lake County