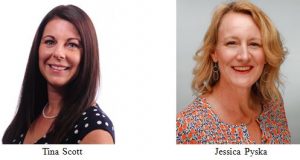 The Lake County Democratic Party will host Supervisor Tina Scott and Jessica Pyska at the Programs & Recruitment Committee meeting on February 12, at 6:00 pm in Lower Lake.  Both Ms. Scott and Ms. Pyska are candidates for positions on the Lake County Board of Supervisors.  Tina Scott has been serving since January 2017 and is running for re-election.  Ms. Pyska has been active on the Cobb Area Council since its formation in 2016. Both candidates have been endorsed by the Democratic Party of Lake County.  This event gives all residents an opportunity to meet and engage with these talented and dedicated candidates.  Each will discuss her many efforts on behalf of all Lake County residents and will be open for questions.
The event is at the  Methodist Church Social Hall, 16255 2nd Street, Lower Lake.
California's Primary election is March 3rd.  Most Vote-By-Mail citizens will have their ballots by February 12th.   This is your chance to get informed.
All are welcome!   Enjoy snacks, libations, and a relaxed open atmosphere for interaction.