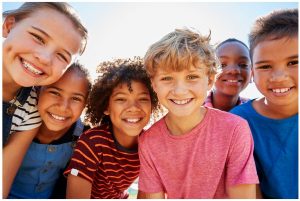 The Programs & Recruitment Committee invites you to a presentation by Mary Pagan, MSW from Lake County Child Welfare Services, and Sheri Young from Lake Family Resource Center (LFRC) on September 11, at 6:30 pm in Lower Lake.
Ms. Pagan is a Program Manager for Lake County Department of Social Services.  Her presentation will focus on her efforts to recruit more foster families in Lake County.  With at least 40% of our foster children being placed out of county for lack of foster family homes in Lake County, this problem needs a solution. Being placed out of county can be very traumatic for children who are already removed from their families and then have to leave their community, school, and friends.  Ms. Pagan is committed to ensuring more foster families are available for our kids.  She will discuss one of the new outreach programs, Foster Together, that is just getting under way.
Ms. Young, Victim Services Program Director for LFRC, will discuss issues around domestic violence and sexual assault, and the efforts she is working on to offer services to victims.  Also presenting will be Ms. Sharon Maher, Teen Services Coordinator.  She will focus on human trafficking and how to help those ensnared.  Human trafficking is present in Lake County.  Teens are often courted on-line where a relationship turns into becoming sex trafficked.
Both Ms. Young and Ms. Maher have State grant requests out for funding to further strengthen their programs.  Our September program will include information on how to contact legislators and/or appropriate agencies to advocate for this funding.
Q & A is encouraged, so come for your opportunity to learn, engage, and advocate.
All are welcome!
—————————————————————————————————————–
The Programs Committee of the Lake County Democratic Party meets every 2nd Wednesday at 6:30 pm in the Social Hall of the United Methodist Church, 16255 2nd Street, Lower Lake.  All meetings are open to the public.  Associate membership in the Lake County Democratic Central Committee is open to registered Democrats and dues are $25/annually.