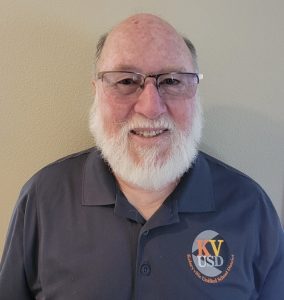 Lake County Democratic Party endorses Rick Winer – candidate for Kelseyville USD Board
Rick Winer has served on the Kelseyville Unified School Board for the past 21 years and as chair for 15. He was a public educator for 33 years. After earning a master's degree in psychology, he served as district psychologist and special education director, middle school principal and student services director. He retired in 2009 and now dedicates his time to his position on the board.
Winer, his wife Denee and daughter Sarah moved to Kelseyville 1987. Denee worked for KVUSD for 24 years as a nurse's aide then special needs aide. Sarah graduated from Kelseyville High and went on to earn her master's degree in school counseling and serves Tracy Unified as counseling department chair.
Winer has been involved in nearly every aspect of being a board member during his tenure including hiring a superintendent, communicating with the public, approving building projects, developing board policies, approving and oversight of budget. The passage of bond measure U provided funds to modernize the schools of the district and all promised improvements are near to completion.
His advanced training and work in the field of psychology coupled with his collaborative decision-making skills position him as a valuable resource to fill the post- pandemic need for student social and emotional support.
When asked why he was seeking another term on the board, he responded "I feel that there is still a lot of unfinished work to do to support students, staff and the community recover from the effects of the global pandemic.  My experience as an educator and board member aids in my decision-making process.  KVUSD has remarkable dedicated teachers, administrators, support staff and community. I find being a board member truly rewarding."