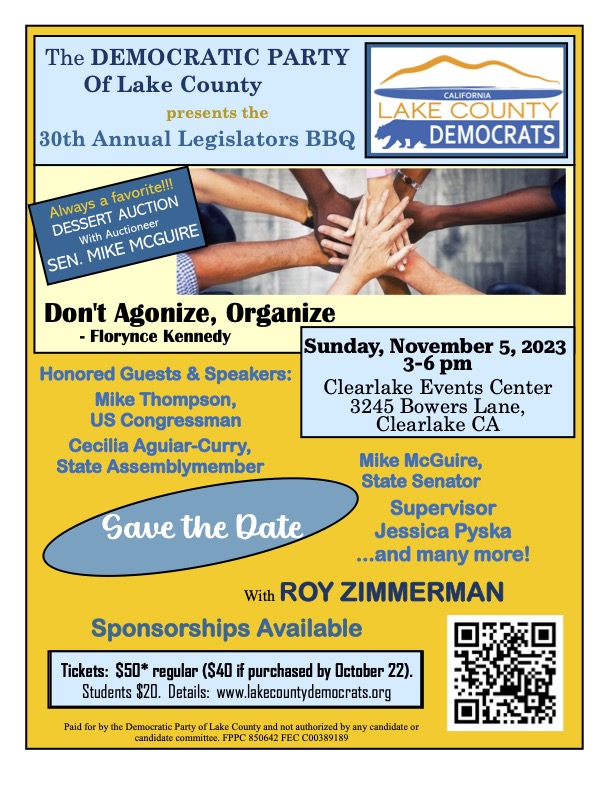 https://secure.actblue.com/donate/2023bbqfundraiser
More elected officials are signing up to attend our event everyday.
Betty Yee, former State Controller, sits on the board of trustees for the State Teachers Retirement System and is the Female Vice Chair of the California Democratic Party. Ms. Yee is also a candidate for California Governor in 2026.
We appreciate your support. Once again, it will be a lot of fun and always great to get together with a room full of motivated Democrats.