2018 Endorsements From LakeCountyDems – click here to download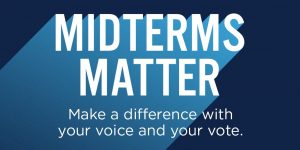 The Lake County Democratic Party voted, at the September 6 business meeting, to endorse four candidates in races for local Lake County office for the November 6 general election. We could not be prouder of this team.
At the same meeting, the party reaffirmed their strong support for Shanda Harry for Lake County Superior Court Judge. Contact Ms. Harry's campaign here
Every person in Lake County will be well served by the election of these candidates.
The county party voted to endorse Dirk Slooten for Clearlake City Council.
Slooten, a native of the Netherlands, obtained a degree in engineering Amsterdam and immigrated to the USA in 1972. He owned Slooten Consulting, a firm focused on land surveying and engineering.  Slooten and wife Karen have owned property in the city since 1996 and became full time residents in 2012.
He currently serves on the City Planning Commission, the Measure V Oversight Committee and the city's steering committee to oversee the city's zoning codes. He is current president of the Clearlake Rotary.  As chair of the Lake Area Rotary Clubs Association Slooten helped raise more than one million dollars for county fire relief.
Slooten's priorities are the to enhance the city's economic development plan by attracting business, to work with all stakeholders in the city and county to address our homelessness issue and to fast track Measure V, the city's street improvement project.
To help with Dirk's campaign – contact the candidate at dirk@slooten.com
Larry Allen received the party's endorsement for Middletown School Board
Allen is a retired teacher who served for 32 years in the Middletown District, teaching students at almost every grade level.
He was president of the Middletown Teachers Association and served on the California Teacher's Association's as a state council representative teachers in Lake County. Allen served on the NEA's board of directors and the CTA Board of Directors, representing teachers on the North Coast. Allen believes that students and student support are foremost in a school, and that there is no school without students and those who serve them. Teachers, bus drivers, cooks and custodians are essential personnel to a school's daily operation. Allen is a fierce advocate for public education and its role in the foundation of democracy.
Allen can be contacted via facebook here or at Larry Allen for MUSD Board, PO Box 870 Cobb, CA 95426.
Ana Santana, running for Upper Lake School Board, received the endorsement.
Santana, a first generation Mexican American immigrant, has lived in Lucerne for 38  years. She graduated from Upper Lake High School in 1988. She received her Bachelor's degree in Early Childhood Education from Pacific Union College. She has worked with families and children in various advocacy roles for 29 years. Santana now serves as program director for Healthy Start Youth and Family Services. Santana believes strongly in the value of public education. Santana's goals include retaining and recruiting highly qualified teachers, developing and supporting academic initiatives that will prepare all children, and to ensure our taxpayer dollars are spent directly in the classroom.
To help with Ana's campaign contact her at 707-600-1460, or 707-342-9696 via email at anamonasantana@gmail.com
Herb Gura, an incumbent on the Konocti School Board was endorsed by the party.
Gura, a Brooklyn native, moved to Lake County in 1977. He became a volunteer for the Senior Law project in the 80's, and took classes at Northwestern California University School of Law.
He was hired by AWARE in 1986, where he provided legal services to victims of domestic abuse.
In 1987, Gura founded the Self Help Law Center in Clearlake where he continues to provide free and low cost legal assistance to unrepresented Lake County citizens. He is a trained mediator and earned Lake County's first "Mediator of the Year" award in 1995.
Gura has served on the Konocti Board of Trustees since 1994. He lists the board's accomplishments the establishment of career based learning with KEC, a career based school for careers in health and performing arts, the free breakfast and lunch for every student regardless of income, state of the art facilities thanks to the community's support of our bond measures and the ability to provide the community use of our facilities during fires.
Gura's goals for the next term will be focused on improving academic performance, the continuation of support for music, and the arts and other elective programs and more parent and community involvement.
Contact Gura at herbgura@lake.org.
Election Day is Tuesday November 6, 2018